The 2nd Asia Leadership Forum: Exercising Leadership in the 21st Century: A Forum of Powerful Ideas from Leading Institutions
Details
The 2nd Asia Leadership Forum (Kuching): Exercising Leadership in the 21st Century: A Forum of Powerful Ideas from Leading Institutions

Borneo Convention Centre Kuching, Malaysia

All levels of working professionals
How in step is your leadership with the messy, complex challenges of 21st century Asia? Asia is the fastest growing region in the world – and will continue to be for the next decade. But riding the wave of innovation and disruption means not just acquiring previously unheard-of technical skills but also understanding the human dimension of initiating change. The Asia Leadership Forum is where the realities and contradictions of the region are seen through the lens of leading-edge thought leadership and its practice. It is where leaders come together to clarify their values, their True north in a world that is constantly spinning. Learn, network, and discover how leading experts see leadership intersects with core leadership competencies to initiate meaningful change in the new millennium.
Speakers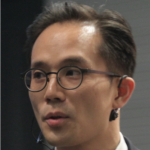 Samuel Hungsoo Kim
Samuel Hungsoo Kim, a Korean national, is the Co-founder and President of the Center for Asia Leadership Initiatives (CALI). He is passionate about nurturing and empowering talent in Asia and runs over 50 programs annually, in 32 Asian countries, to help the region's emerging leaders explore ways of being socially responsible as they face today's complex challenges. His research and training focus on building social capital and trustworthy institutions; the effective use of power, authority, and influence; and negotiations, mediation, and confidence-building. To date, some 36,000 burgeoning and established leaders from the governmental, political, non-profit, and corporate spheres in Asia have benefited from his programs. Prior to establishing CALI, Samuel worked in a wide range of sectors, from strategy consulting and social entrepreneurship to international development, politics, and government. He has worked for and with over 30 renowned organizations, including the United Nations, UNESCO, Samsung, and Toyota. He is a visiting faculty at the Ban Ki-moon Institute for Global Education, UN Academic Impact, and currently sits on the boards of three social-profit organizations. He also has served as a visiting fellow at the Asia Center at Harvard University and the Kellogg School of Management in Northwestern University. Samuel holds a Master's in Public Administration from the Harvard Kennedy School of Government; a Master's in International Cooperation from Seoul National University; and an LLB in Law, International Politics, and Economics from Handong University. He is the editor of ten books and regularly writes opinion pieces and editorials.
Steve Jarding
Steve Jarding, Lecturer in Public Policy, is an American and international educator, lecturer, writer, and political consultant. He has taught at the Kennedy School since 2004 where his teaching has been recognized as "exemplary" by Kennedy School alumni, and where his course on campaign management has twice been nominated for the "Most Influential Course Award." In 2016, Jarding was voted Teacher of the Year by the Kennedy School student body. In addition, for the past seven years, Jarding has also been teaching at the IESE Business School in Madrid and Barcelona, Spain and for the past several years he has been teaching political campaign management and media training techniques to participants in the RAPS organization in Brazil and in the Aspire program in Romania. In addition to his teaching, Jarding is the founding partner and CEO of the international consulting company, SJB Strategies International which advises candidates and causes and offers communication training to presidents and prime ministers as well as other elected officials, business leaders, and political organizers around the world. He has lectured or consulted in over 25 countries in Asia, Africa, South America and Europe. In addition, over a 40-year career, Jarding has managed and worked on numerous statewide and national campaigns in the United States including an impressive list of winning US Senate and gubernatorial races. Jarding is co-author of the book, "Foxes in the Henhouse" published by Simon and Shuster in 2006 and the author of the "American" chapter on political advertising in the 2017 international textbook, "Handbook on Political Advertising". He has also served as communications director and senior advisor to the Democratic Senatorial Campaign Committee in Washington, D.C. In 1996 Roll Call magazine named Jarding one of the "50 most influential" political people in Washington" and in 2002, The New York Times Magazine profiled Jarding as someone who wins races in places he is not supposed to win. In November 2012, the Financial Times of London profiled Jarding and his cutting-edge methods of teaching campaign management techniques to students in America and around the world. Jarding has also been a Fellow at the Harvard Institute of Politics and a Fellow at the Congressional Studies Center at the University of Oklahoma where he received his Master's Degree in Government. He holds a BA degree from the University of South Dakota.
Junko Yoda
Junko Yoda is Co-founder of CLinked, a global women's organization that educates and empowers women and men to become leaders in their local communities. Before coming to Harvard University as Advance Leadership Initiatives Fellow, she worked over 20 years in the investment banking and management sectors with first as Vice President and Treasurer at Goldman Sachs Asia Division in Tokyo, and as General Manager of Deutsche Bank in Singapore. She studied art history, and curates contemporary art exhibitions and art projects related to social issues. She currently resides in Singapore.
Eugene B. Kogan
Eugene B. Kogan is Director of Harvard University's American Secretaries of State Project, which aims to crystallize diplomatic leadership lessons from 50 years of diplomacy by U.S. Secretaries of State from William Rogers (1968) to Rex Tillerson (2018). An expert in coercive negotiations and power dynamics, Dr. Kogan has been teaching in Harvard Kennedy School's Executive Education, Harvard Professional Development Programs, Vienna Executive Academy, and Paris School of International Affairs at Sciences Po. His Brandeis University Ph.D. thesis on nuclear negotiations won the Howard Raiffa Award for the year's best doctoral paper on negotiation from Harvard Law School's Program on Negotiation. Dr. Kogan's latest publication is an article, "Art of the Power Deal: Four Negotiation Roles of Donald J. Trump," just released in Negotiation Journal, published by Harvard Law School.
Dana H. Born
Dana H. Born(Co-Director, Center for Public Leadership (CPL); Faculty Chair, Senior Executive Fellows (SEF) Program; Lecturer in Public Policy, Harvard Kennedy School of Government) is a retired Brigadier General with 30 years of service in the United States Air Force. Prior to coming to Harvard, from 2004-2013, she served two terms as the Presidentially-appointed Dean of the Faculty at the United States Air Force Academy where she was also the Professor and Head of the Behavioral Sciences and Leadership Department. Previously, Dana served as an Exchange Officer with the Royal Australian Air Force, Assistant Director for Recruiting Research and Analysis for the Assistant Secretary of Defense (Force Management Policy), Deputy Chief of the Personnel Issues Team for the Department of the Air Force (DC/Staff Personnel), Aide and Speech Writer to the Secretary of the Air Force, Squadron Commander for 11th Mission Support Squadron at Bolling AFB, DC and in Afghanistan in support of Operation Enduring Freedom.
A graduate with distinction of the United States Air Force Academy, Professor Born received her B.S. in Behavioral Sciences (1983), M.S. in Experimental Psychology from Trinity University, TX (1985), M.A. in Research Psychology from University of Melbourne (1991) and Doctorate in Industrial and Organizational Psychology from Penn State University (1994). She received Penn State's Alumni Fellow Award in 2012 and an Honorary Doctorate from Simmons College in Humane Administration in 2007.
Born has been the recipient of a number of senior level military awards including the Secretary of the Air Force's Eugene M. Zuckert Award for Outstanding Management Achievement, Air Force Association's Hoyt S. Vandenberg Award for outstanding contributions to Aerospace education, Air Force Distinguished Service Medal, Legion of Merit, Defense Meritorious Service Medal and Active Duty Service Women Veterans Award. She has been honored with the Harvard Kennedy School (HKS) Teaching Awards 2014, 2015, 2016, and 2017 as well as the HKS Innovation in Teaching Award in 2017.
Dr. Born is a Trustee on the United States Air Force Academy's Falcon Foundation – serving on the Strategy, Governance and Scholarship Committees; President of the Massachusetts Women's Forum; member of Council on Foreign Relations; Senior Consultant for the Authentic Leadership Institute (ALI); Peer Evaluator for the Higher Learning Commission; member of Women Corporate Directors and the International Women's Forum; Council Member on Boston Mayor's Pay Equity Workforce; Advisory Board Member on "A Child's Guide to War" documentary, Senior Officer for Mission: Readiness; Past-President of the American Psychological Association (Society for Military Psychology) and previous Director on Board of the Apollo Education Group having served on Compensation, Audit and Litigation Committees.
Rajan Patel
Rajan Patel is an avid maker who believes we can build things to help others. He co-invented the Embrace incubator, a product of empathy-driven design that has impacted and saved the lives of over 250,000 babies across the developing world and has won numerous awards including The Economist Social Innovation Award, Top Innovation from the World Health Organization (WHO), and the McKinsey Social Innovation Award. Today, Rajan is passionate about empowering the makers and problem solvers of tomorrow. He trained at Stanford's d.school, where he was selected as part of the d.leadership cohort and coached for Executive Education programs. Recently, he was awarded Stanford GSB's Social Innovation Fellowship to build Dent Education, an organization that empowers innovators and creative problem solvers through design thinking. He has led programs across eight countries for over 3,000 participants, ranging from K12 and university students, to Fortune 500 companies, to tech startups, to leading non-profits, to government entities. Rajan holds a BS in Biomechanical Engineering from Stanford, an MBA from Stanford, and an MPA from Harvard.
Agenda
Create an account
Online registration is not available at the moment